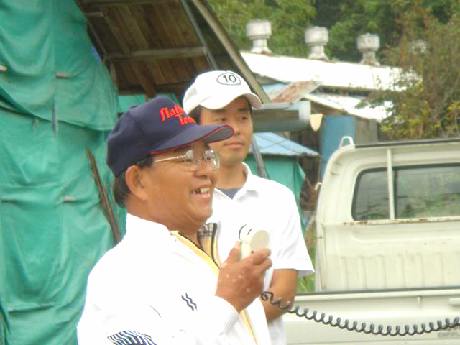 小泉国際交流事業企画運営委員会委員長のあいさつ
流暢な英語で話されていました。
The English-speaking Mr Koizumi is Chairman of the International Exchange
Project Planning Management Committee.


And you know what they say about men with big titles.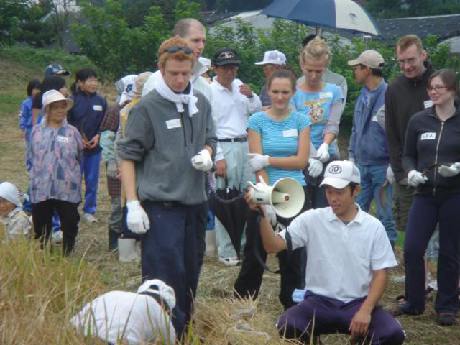 ちょっと見づらいですが、増子さんによる稲刈りの模範演技です。
Vanishing into the undergrowth, former IJA commando Mr Mashiko denmonstrares
how to harvest rice while infiltrating enemy encampments undetected.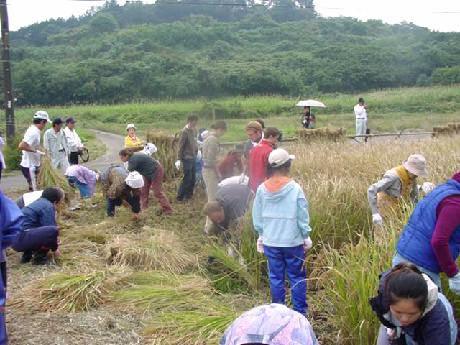 さあ、いよいよスタートです。
And they're off!!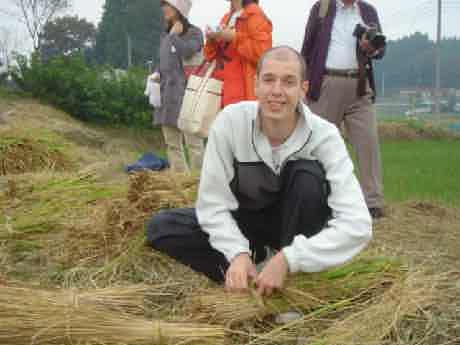 稲を束ねるのはけっこう難しい作業です。
チャールトンさんは、上手にこなしていました。
Tying the rice bundles using straw, Benjamin tries hard to smile in spite of the huge,
prickly grasshopper that has just jumped down the back of his t-shirt.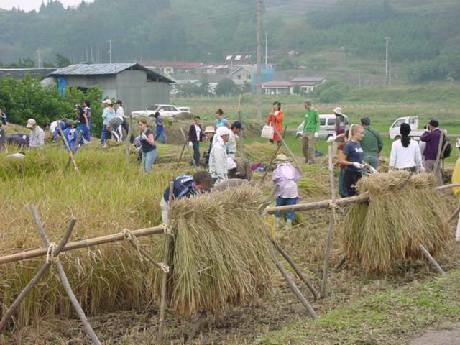 みなさん、まだまだですよー!


頑張っていきましょう!


Come along hobbitses, we've along way still to go...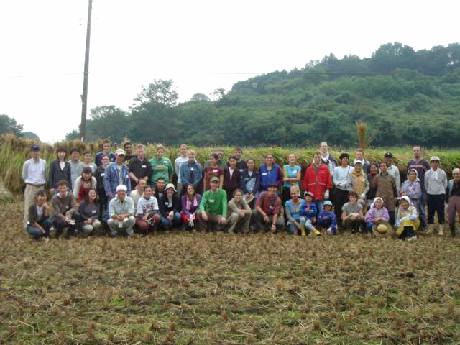 稲刈り作業も終わり全員集合です。
Group photo, group photo.
This is a traditional Japanese event, after all.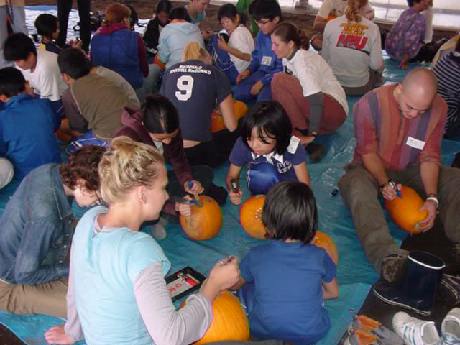 地元の小学生たちと一緒に、かぼちゃペインティングを楽しみました。
Painting pumpkins with kids from the elementary school.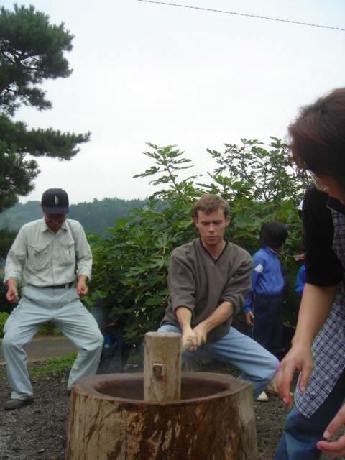 今年も餅つきが行われました。
彼の餅のつき方は、まるで「サムライ」のようです。
となりの山本さんが真似をしています。
Pounding sticky rice to make mochi (those gooey, granny-choking rice-cakes
with the consistency of ear-lobes):
One spectator can't contain his excitement as he observes the masterful,
samurai-like style of this talented apprentice.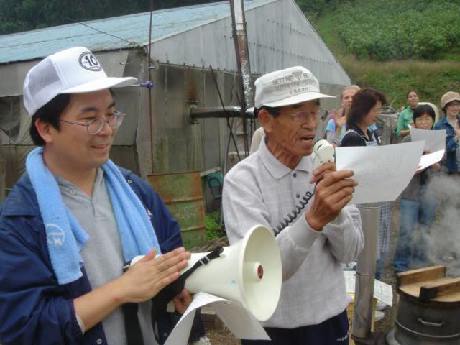 今年も増子さんの歌声が聴けました。
「米節」という曲名だそうです。
A megaphone treats the audience to an ear-splitting rendition of the folk song
Kome-bushi ("Rice Song") from Mr Mashiko.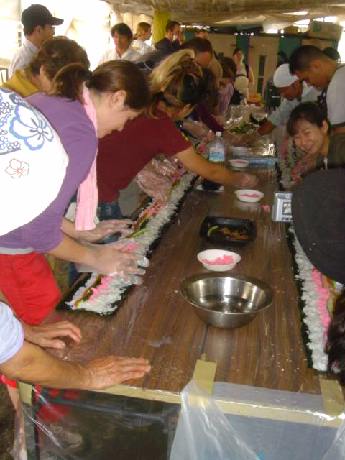 長い長い「のり巻き」づくりにも挑戦しました。
Cookery class:
This gigantic seaweed roll stretches all the way to Osaka.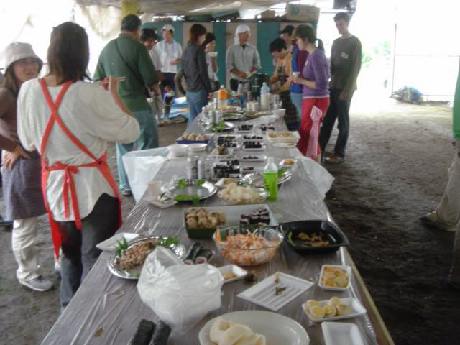 今年もたくさんのお料理が並びました。
どうも御馳走さまでした!
A banquet fit for kings - who probably wouldn't feel too out of place
in this distinctly medieval marquee.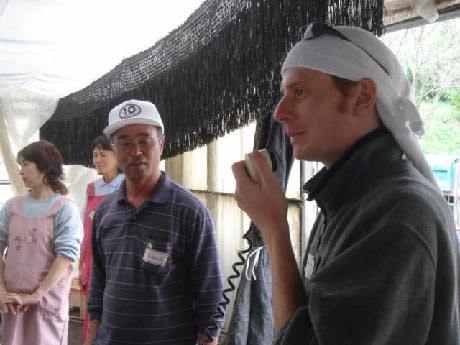 yassanの閉めのあいさつをグラントさんが通訳しています。
本当はyassan、通訳が不要なくらい英語がペラペラなんですけどね!
Grant interprets some closing comments from Yassan, who in the heat of
the moment appears forgotten that he speaks fluent English himself.